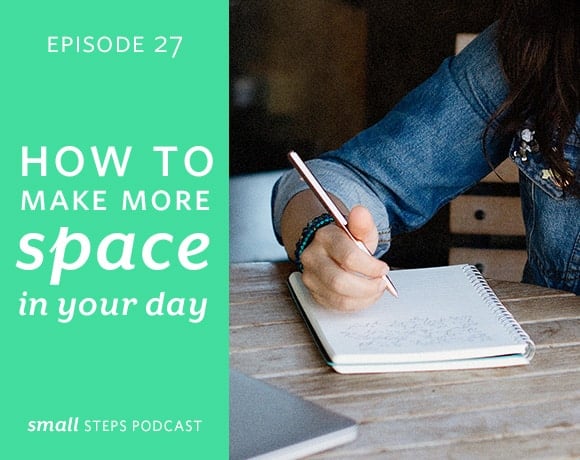 We often have a big list of goals, to-dos and want to dos, and often feel an equally bigger sense of "There's no time in the day!" By getting clear on what you really want to do now and seeing how you actually spend time in your day, you can start to make space for the things that you want to focus on with the Small Steps in today's episode.
You can also listen in your favorite app: iTunes | Google Play | Spotify
Small Steps in the Show:
Get clear on your whys.
Create awareness/do a time audit.
Check in on what works for you.
Make adjustments and try those out for a week or so.
Stay present and keep checking in with yourself.
Tweak and adjust as needed.
Create check-ins for the space you've created and your whys.
Keep adjusting as needed.
Practice self compassion for when things get busy or overwhelming.
Remember this practice is always here for you.
Mentioned in the Show:
Fill out our Listener/Reader Survey
Lestaundra Alfred of Balanced Black Girl
Balanced Black Girl Podcast
Pomodoro Technique
Eckhart Tolle
Small Steps #5 Personality Tests
Small Steps #13 Cultivating Compassion When You "Mess Up"
Small Steps #25 A Self Care Check In
Follow Aimee on Instagram | Facebook | Pinterest
Sign up for the Wellness Wednesdays Newsletter
Interested in working with Aimee? Find out information here.