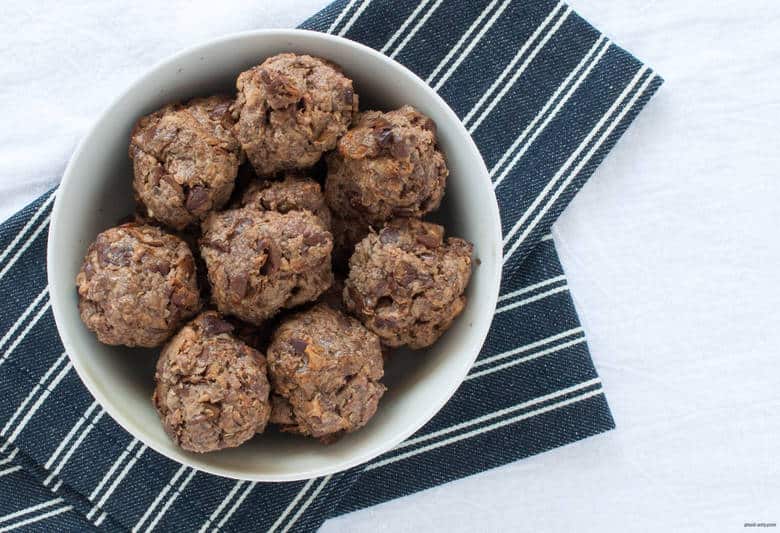 This post contains an affiliate link, that if you use, would result in me getting a small financial benefit which helps keep the blog running. Thanks!
It's inevitable if you like food and learning about it, you'll learn about factory farming. It's almost a rite of passage, an awakening that can change how you view the butcher's counter or that styrofoam tray in your fridge.
There are a few ways people react. Some become vegetarian, some get upset but move on, and others upgrade their choices to something better for the planet and for their bodies.
Upgrading your choices is my preferred option, and for a while, it came with a hefty price tag. But, as pasture-raised and grass-fed meats become more popular, it's becoming more affordable for people either watching their budgets, or for those who don't have space for an extra freezer of meat (I fit into both of those categories).
With all of the options out there, grass-fed ground beef can be the easiest and most affordable entry into eating healthier, more responsible meat. This is also the easiest meat to get the most bang for your buck because you can make it last.
Most grass-fed ground beef is sold in 1 pound packs, which I will split into half pound portions to use and freeze for later. It's becoming easier to come by at healthy grocery stores like Sprouts or Whole Foods as well. They're usually packaged and not sold behind the counter, for now.
As I first decided to add more grass-fed ground beef, it started in the grocery store. There was good timing with a few sales and by dividing the pounds into half pounds, it stretched it out for a little longer.
After finding a good deal through another blogger, I decided to give Butcher Box a try. Butcher Box will ship you a box of 8-12 pounds of grass-fed meat from the animals you prefer (chicken, beef, or pork) once a month or every other month. It's flash frozen and their shipping is eco-friendly (which I love).
I've only done one box (for two months), but even then I really love it. We're getting a variety of cuts and meats for way less than we could from a grocery store without sacrificing any quality. If you're interested, you can get $10 and free bacon in your first box. (This post is not sponsored by Butcher Box, it's a service I pay for and want to share about in the quest for healthier, affordable meat. This link is an affiliate link and I will receive a little something if you purchase the box.)
When I cook with my half pound of ground beef, I bulk it up with vegetables or beans. This way we can have ground beef more often without taking a huge hit to our weekly food budget.
There are few ground beef staples I like to go back and forth between, and one of them is meatballs, which are so easy to beef up with beans or vegetables. With the abundance of great summer veggies, I've bulked up meatballs with carrots and zucchinis, and I'm most in love with adding eggplant in.
Eggplant is commonly used as a meat swap because of it's meaty texture and high fiber content, so I thought it would a great addition to a meatball. I roasted it to unlock even more flavor (because even in the heat of summer, I love roasted veggies).
The real magic of these Paleo Eggplant Meatballs is the oregano. The first time I made these meatballs was for a zoodle and pasta sauce combo, so I added it in the meatball because it made sense with the flavors. When I made it another time and forgot the oregano, it was good, but just not as OMG as with the oregano. The oregano brings out this great meaty umami that will made it hard to not scarf the whole plate down.
You can enjoy these Paleo Eggplant Meatballs in endless ways. You can obviously go the zoodle route, whether you top it with a red sauce, white sauce, or pesto. These meatballs could also be a great party appetizer, served with a delicious curry, with a cauliflower mash, on top of brown rice or another grain, in a lettuce or coconut wrap, over salad… you get the idea.
Ingredients
1/2 lb grass-fed ground beef
2-3 medium eggplants (I used Chinese eggplants), sliced into 1/4" rounds, then quartered
1 egg (chicken or flax egg will work)
1/4 c almond meal
2-3 tsp coconut oil or animal fat
2-3 tsp garlic powder
1-2 tsp paprika
2-3 tsp oregano
2-3 salt
Instructions
Preheat oven to 375.
Rub a rimmed baking sheet with coconut oil or animal fat and spread quartered eggplant in a single layer across the sheet. Sprinkle 1 to 2 teaspoons of garlic powder, paprika and salt evenly over the eggplant and roast for 20-25 minutes, until fork tender.
Transfer roasted eggplant into a food processor and run on high until eggplant is in smaller chunks. Put into a medium mixing bowl and add in ground beef, remaining spices, almond meal and egg. Mix throughly until all ingredients are evenly mixed (your hand is probably the best tool). If your mixture is a little too wet, add a teaspoon or two of almond meal.
Form balls slightly larger than ping pong balls and place on a parchment-line baking sheet. Bake for 20 minutes, or golden brown.
(c) 2013-2014 Small Eats