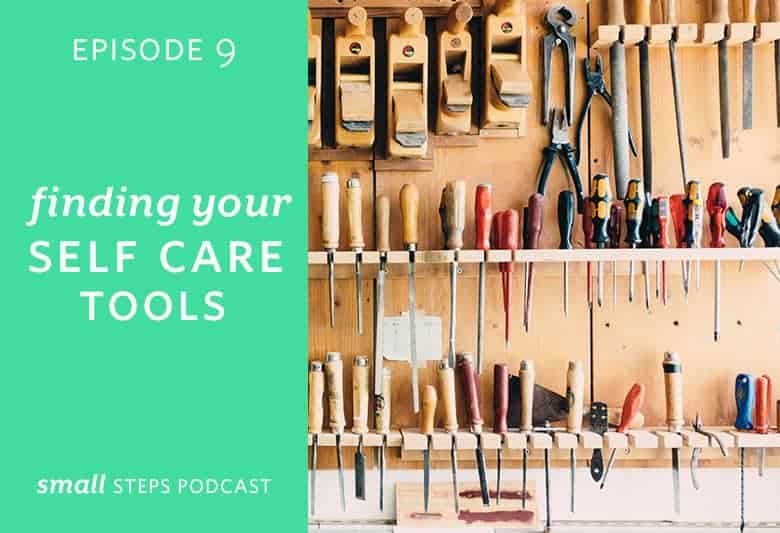 You can also listen in your favorite app: iTunes | Google Play
Self care is so important to your physical and mental health. It's having a moment right now and it's so much more than face masks and manicures. How you practice self care is unique to you and what you need right now. In today's show we cover what self care is, why you need it, ways to practice it and how to incorporate it or double down on it.
Small Steps in the Show:
Do an audit of your day and week to see how you're doing with your self care.

Reflect on what makes you feel good (that isn't directly in service to other people).

Try 1-2 of those out to see how they feel right now.

Make space for them and let your partner/family know.

Depending on your personality, maybe have an accountability partner.

Try other things or let things go that don't feel like they're working, if you find you're still doing them.

Make space for more self care, if you're light on it and you feel like you need it.

Practice kindness towards yourself.

See if there's something you can take off your plate.

Do something you know always makes you feel good that you can easily do.

It can be as simple as getting sleep and eating a nourishing meal.

Take note of how that felt in your body/mind so you can catch it sooner next time.
Mentioned in the Show:
Season of Self Care
Small Steps Podcast with Ariana Fotinakis
Steph Gaudreau
Insight Timer
Small Steps Podcast with Marilene Caetano
Chrissy King
Les Alfred
Balanced Black Girl Podcast with Chrissy King
Voxer
Small Steps Podcast #7: Boundaries
Small Steps Podcast #5: Personality Tests
Not at My Desk Lunch ebook
Follow Aimee on Instagram | Facebook | Pinterest
Sign up for the Wellness Wednesdays Newsletter
Interested in working with Aimee? Find out information here.